What do we propose on TropicsBeach?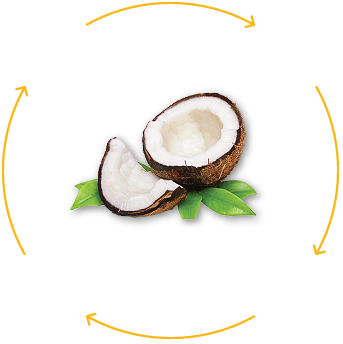 The best beaches destinations for a departure in November 2020
INDIA - Goa
Day temperature

92°F

/ 33°C

| Night temp.

72°F

/ 22°C

| Bathing temperature

85°F

/ 29°C

| Rain

036 mm |



MEXICO - Acapulco
Day temperature

90°F

/ 32°C

| Night temp.

74°F

/ 23°C

| Bathing temperature

83°F

/ 28°C

| Rain

028 mm |



PAPUA NEW GUINEA - Port moresby
Day temperature

88°F

/ 31°C

| Night temp.

76°F

/ 24°C

| Bathing temperature

85°F

/ 29°C

| Rain

048 mm |



A travel preparer with years of experience!
You are planning your next holidays to the beaches, the islands, the sun, the tropics and warm seas ? You are here in paradise of islands, beaches and lagoons! Our planet is beautiful, discover it!

I am passionate about beautiful sunny beaches, about blue lagoons and I sell only dream. My site is rich in information, climates, bathing temperatures, cyclones to avoid, beaches pictures and magic spots. The goal is to do not make mistakes by choosing your holidays eyes closed, taken into a cyclone of 5 days long, or to buy sweaters ignoring that the seasons are reversed under the equator! Come on, get some sun, again and again, some holidays for happiness!

Do you worry about the sea temperature in which you are bathing? If you are sensitive to this comfort, prefer water with lagoon temperature to 82°F (28°C) minimum, a shining sun and a fine white sand beach to relax. Enjoy it because you are on the website of the most beautiful beaches and the most beautiful lagoons in the world. Indian Ocean, Pacific Ocean, Caribbean Sea, Andaman Sea, Gulf of Thailand, does it ring a bell?

Be relax on the soft white sand beaches, in the shade of the coconut trees, banana trees and palm trees, what a delight! Lovers of multi-colored coral reefs will find in the turquoise seas the bliss of a dream trip in a clear warm water guaranteeing the expected relaxation and the pleasure of seeing nature is always beautiful under the trade winds. Honeymooners often favor an exotic honeymoon, so why not end up in this ideal, a sun destination to soothe tensions due to our active world?

TropicsBeach.com offers hundreds of beach photos and lagoons around the world to find new sunny destinations, because sometimes a travel idea starts symply from a pic. I also devised a travel planning tool to find where and when to go in the tropics. My large climates database, with bathing temperatures everywhere around the world, cyclone periods (risky), will fill the dreamers. I am just devoted to this tropical nature, so I decided to condense all what I missed in an agency to travel serene, but I do not sell anything, I hope to share and to serve: So, thank you to share TropicsBeach on your social networks !