Here, the free Kit for a successful vacation in the sun!
Smart travelers, go during the best seasons. No rain, no hurricanes, no hassle!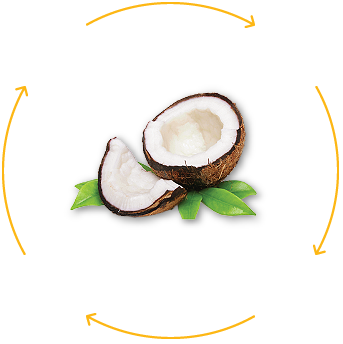 The best beaches destinations for a departure in December 2023
VENEZUELA - Maracaibo
Day temperature

92°F

/ 33°C

| Night temp.

76°F

/ 24°C

| Bathing temperature

81°F

/ 27°C

| Rain

015 mm |



INDIA - Goa
Day temperature

90°F

/ 32°C

| Night temp.

70°F

/ 21°C

| Bathing temperature

85°F

/ 29°C

| Rain

003 mm |



MEXICO - Acapulco
Day temperature

88°F

/ 31°C

| Night temp.

72°F

/ 22°C

| Bathing temperature

81°F

/ 27°C

| Rain

008 mm |



NEW CALEDONIA - Noumea
Day temperature

86°F

/ 30°C

| Night temp.

70°F

/ 21°C

| Bathing temperature

81°F

/ 27°C

| Rain

015 mm |



COLOMBIA - San andres
Day temperature

85°F

/ 29°C

| Night temp.

79°F

/ 26°C

| Bathing temperature

81°F

/ 27°C

| Rain

047 mm |



A travel preparer with years of experience!
You are planning your next holidays to the beaches, the islands, the sun, the tropics and warm seas ? You are here in paradise of islands, beaches and lagoons! Our planet is beautiful, discover it!

You can find here some beaches pictures from all around the world and nice spots to discover. You can enrich this world base of the traveler in love with the blue seas with your photos and advice. We offer a mutual assistance to travelers to target your desires and not spoil your vacation due to a cyclone, cold or rain, but also to know the air and bath temperatures. Be warned about sunny travel averages.

Did you know that in winter, holidays are possible with a swimsuit? You will discover a lot of practical information because we like to find the sun but not the rain !

Be relax on the soft white sand beaches, in the shade of the coconut trees, banana trees and palm trees, what a delight! Lovers of multi-colored coral reefs will find in the turquoise seas the bliss of a dream trip in a clear warm water guaranteeing the expected relaxation and the pleasure of seeing nature is always beautiful under the trade winds. Honeymooners often favor an exotic honeymoon, so why not end up in this ideal, a sun destination to soothe tensions due to our active world?

TropicsBeach.com offers hundreds of beach photos and lagoons around the world to find new sunny destinations, because sometimes a travel idea starts symply from a pic. I also devised a travel planning tool to find where and when to go in the tropics. My large climates database, with bathing temperatures everywhere around the world, cyclone periods (risky), will fill the dreamers. I am just devoted to this tropical nature, so I decided to condense all what I missed in an agency to travel serene, but I do not sell anything, I hope to share and to serve: So, thank you to share TropicsBeach on your social networks !